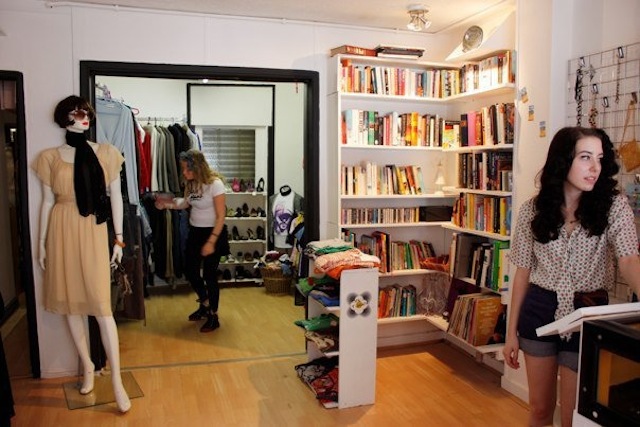 PILLARCAT
PREVIEW
RHIANNON EGLIN
'The Boutique Sessions' - big sound in a tiny Bethnal Green charity shop
By Sepideh Golzari

25 January 2011, 10:56
I'm running late. Skip out of Bethnal Green tube—past the Children's Museum —first right down Old Ford Road—the public baths on my left—next, the Gallery Café—and now: AYOKA Charity Boutique. Excellent. Ten, fifteen minutes late; not so bad.
I lurch through the door with little grace, blushing under the gaze of an elegantly adorned manikin in faux fur poised in the far right of the store. It's cosy. Rails of clothes track the walls with vinyl and book cladding in one corner. A bouquet of vintage scarves tempts me by the cash register alongside hand-crafted jewellery by local artists.
No one else saw me lumber in but they certainly heard—I'm immediately greeted by Natalie, boutique manager and volunteer co-ordinator. Natalie is responsible for "The Boutique Sessions"—a series of intimate in-store gigs on the last Thursday of every month starting this month. Featuring local musicians and based in the heart of the community, "The Boutique Sessions" aims to raise funds for the African Women's Welfare Association (AWWA), which supports local Sickle Cell and Thalassaemia sufferers.
She tells me about the first Boutique Session—this Thursday—featuring Stephen Hodd (aka Pillarcat) and Rhiannon Eglin. Stephen will be performing tracks from his debut album 'Weave', with guitar and cello performances and Rhiannon will be exploring the sounds of the hammered dulcimer, a stringed instrument descended from the Persian santur, with earthy and mystical sounds worthy of its ancestry.
So amongst the shoes, clothes and manikins in this slight Charity boutique on Thursday night there will be a choir of chordophones: strings will be bowed, plucked, strummed and struck; their fundamental frequencies will massage overtones into submission and an audience will be drenched in waves of harmonic oscillations – the Boutique's resident air particles are surely rippling in anticipation…
"The Boutique Sessions" – Set 1
Thursday 27th January – 7.00pm
£6 entry includes two beers
Limited capacity of only 30 people
AYOKA Charity Boutique, 23 Old Ford Road, Bethnal Green, E2 9PJ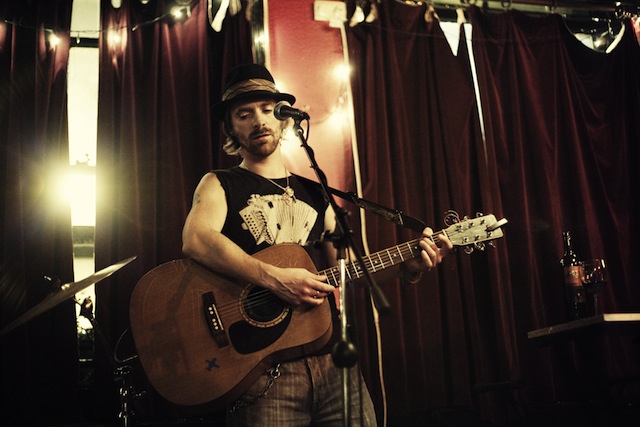 Pillarcat