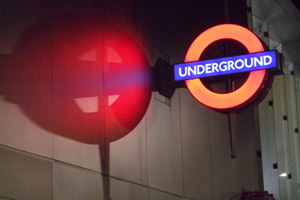 BORIS JOHNSON
MOBILE PHONES
TFL
THE TUBE
Mobiles on the Tube - Boris wants them, but do you?
By Darryl Chamberlain

22 February 2011, 17:31
With major service breakdowns commonplace at the moment, extending mobile phone coverage to the London Underground probably isn't a pressing priority.
But according to Boris Johnson, they're on their way, if the technical challenges of fitting transmitters into the elderly network can be overcome.
Chinese telecoms firm Huawei has reportedly offered to install a £50 million phone network for free as a gesture of goodwill from one Olympic nation to another.
"I think it is the way to go and we have got to give people the ability to text and perhaps have some coverage for voice telephony," the mayor told reporters on Monday.
"The issue is not so much the Chinese company that is offering to help or security issues. The issue is the technology given we have got very old and narrow tunnels. I am not ruling it out but I am not ruling it in either. It is on the way but do not count your chickens."
But the mayor conceded: "We have got to be clear, a lot of people will not be completely enthusiastic about having mobile phones on the Tube."
So why do it, then? Londoners who depend on overground rail services can reel off lists of the dull conversations they've had to listen half of while trundling home at night – so why extend it to the Tube?
One not-very-scientific poll released on Tuesday claims "three quarters of Britons" against the plans (well, nine out of 10 Britons wouldn't give a toss anyway…)
But instead of listening to some duff poll, we'd like to know what The Scoop's more discerning readers think. Would being able to text and tweet your way through delays be a boon? Or is the Bakerloo Line your haven for reading a good book instead?